Courtesy UVA Media Relations
Jay Aiello of the Virginia wrestling program became the first Cavalier to secure a spot on the U.S. senior National Team roster with his win over Isaac Trumble at Final X at Madison Square Garden on Wednesday.
Aiello, an All-American who just completed his wrestling career with Virginia, faced off with NC State's Isaac Trumble in a wrestle-off for true third place at 92kg and defeated Trumble by a score of 8-6. After racing out to a 6-2 lead, Aiello found himself in a battle as Trumble used a four-point move to tie the match at six. The Cavalier then used a late reversal to grab two points and the 8-6 victory.
He qualified for the true third-place match after taking third at the World Team Trials Challenge in May.
It marks a continuation of exciting matches between Aiello and Trumble as the duo faced off twice in the most recently completed collegiate season. Trumble took the meeting in the dual match between Virginia and NC State before Aiello would claim victory over Trumble in the NCAA Championships in March.
Aiello represented the United States at the U23 World Championships in November of 2021, taking the bronze medal at the competition in Belgrade, Serbia.
FROM VIRGINIA HEAD COACH STEVE GARLAND
"Today was a big day for our program. Jay Aiello continues to pave the way for our younger wrestlers. His win today earned him a spot on the U.S. Senior National Team and he is the first Virginia wrestler to ever do that. God willing, he will be the first of many moving forward."
FROM JAY AIELLO
"Making the senior National Team is another step in the right direction toward where I want to be. I'm proud to represent Virginia wrestling being the first national team member in program history. I know there will be guys behind me who will continue to show the world what we can do in Charlottesville. All in all, I'm looking ahead to continue to get better in hopes of not just making the senior National Team, but representing the United States on the senior world stage."
Related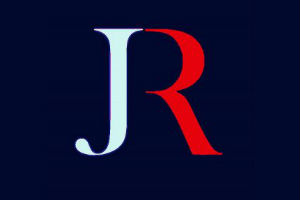 Make a one-time or recurring gift to support JerryRatcliffe.com online below. Your gift is not tax-deductible. Thank you for your support of JerryRatcliffe.com and the "Jerry Ratcliffe Show" podcast!