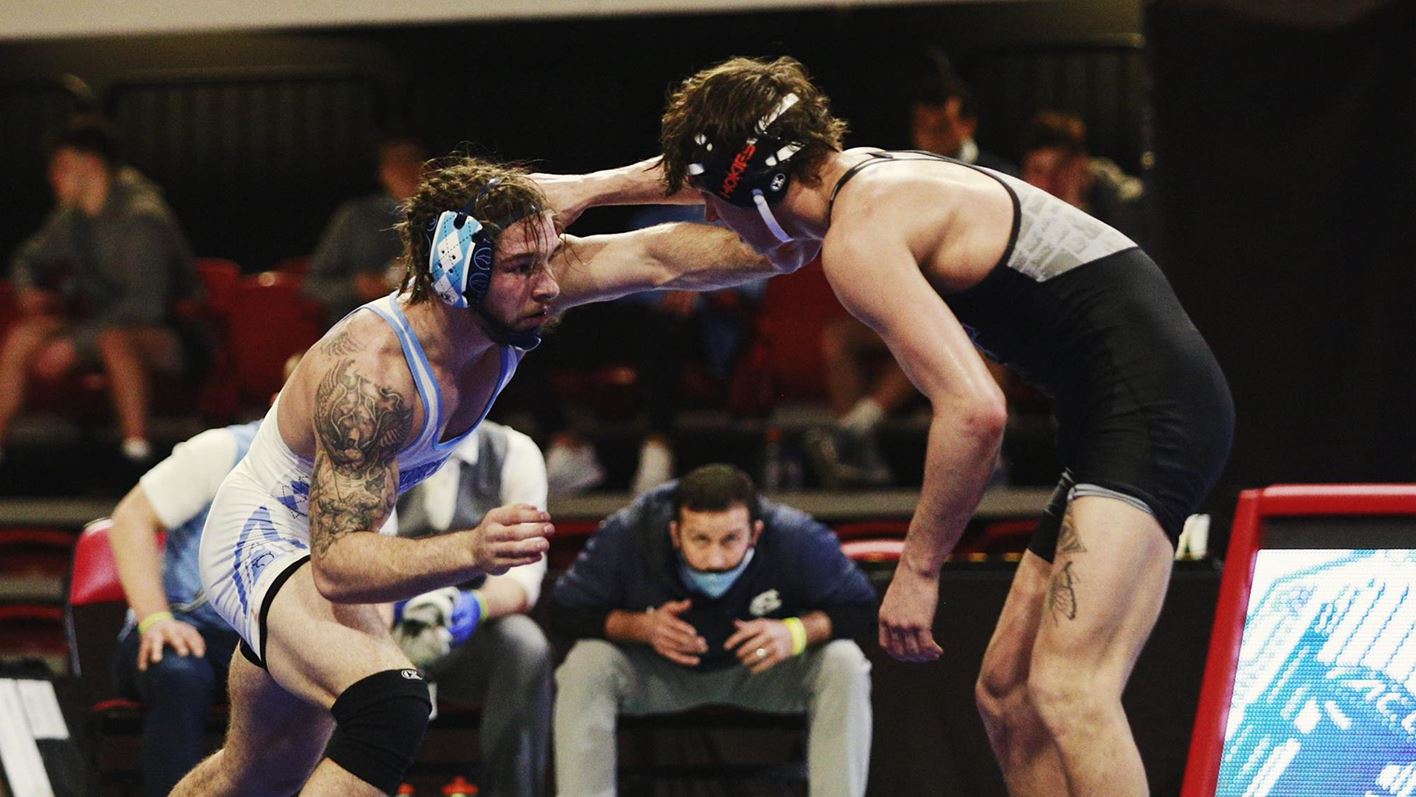 UNC redshirt junior Austin O'Connor made history Saturday night in St. Louis at the NCAA Wrestling Championships, becoming the Tar Heels' first national champion wrestler since 1995.
O'Connor–the No. 2 seed at 149 pounds–held on for a narrow 3-2 victory in the final against Ohio State's No. 1 ranked Sammy Sasso.
Sasso went for a takedown in the final seconds that would have flipped the outcome of the match, but O'Connor managed to stuff the attempt and claim the crown for himself–despite a coach's challenge by Ohio State that was ultimately unsuccessful.
O'Connor became just the sixth national champion in UNC history with the win, and first to do it since T.J. Jaworsky in 1995.
With Zach Sherman earning All-American status at 141 pounds, this also marks the fourth straight year that UNC had multiple All-Americans.
?????? ?'??????.
???????? ????????.

?? ??????? ???????. pic.twitter.com/UEwBmUihry

— UNC Wrestling (@UNCWrestling) March 21, 2021
No. 2 Austin O'Connor wins 149-pounds!#NCAAWrestling x ? @espn pic.twitter.com/FNHSWuEg64

— NCAA Wrestling (@ncaawrestling) March 21, 2021
Photo via Jenna Miller (JennaMillerPhotos.com)
Chapelboro.com does not charge subscription fees. You can support local journalism and our mission to serve the community. Contribute today – every single dollar matters.
Related