Join Our Telegram channel to stay up to date on breaking news coverage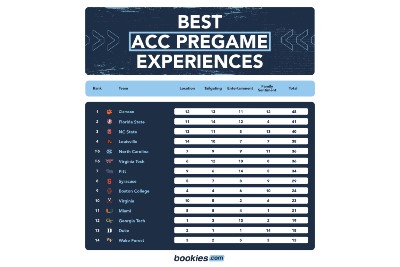 The pre-kickoff environment in and around Scott Stadium somehow ranked 10th in a rundown compiled by the folks at Bookies.com, which doesn't say a lot for the four that were rated not as good.
The list, from writer Dan Kilbridge, notes the low-key drive on gamedays, another way of saying, the lack of fans – we barely break 40,000 in the 61,500-seat Scott Stadium most weeks – makes for fewer in the way of traffic snarls.
"The small-town feel means there's not a lot around in terms of food and drink options for gameday," Kilbridge wrote, in a massive understatement.
A more accurate way to put it would be: there's nothing around.
"The tailgating scene isn't terrible with some nice green areas to toss a few back before the game, but it really doesn't stand out as special or unique in any way," Kilbridge noted.
Accurate there.
It is what it is.
Virginia Tech tied for fifth with North Carolina.
Clemson was at the top of the list, Florida State second, and NC State, a sleeper, to me, was third.
Join Our Telegram channel to stay up to date on breaking news coverage