Hulk Hogan has had one of the most chaotic but memorable careers in the wrestling industry. Going from one company to another and winning multiple World Championships while being the biggest attraction in the wrestling industry; Hogan's career is one that would fit a movie's screenplay like bread and jam.
While there was a potential biopic based on the life of Hogan in the works, there might be some problems. Not only is the movie still in the early stages of production, but the main actor could also back out. The worst part of it is that the main role of playing Hogan on the big screen was given to the poster boy of the Marvel Cinematic Universe, Chris Hemsworth.
Chris Hemsworth's recent revelation signals no hope for the Hulk Hogan biopic
ADVERTISEMENT
Article continues below this ad
Chris Hemsworth is one of the most recognizable faces in the movie industry right now. Right now, he's competing with big names for the title of the biggest action star in the industry. But while things were looking up for him, one project showed him that he should take some time off from acting. While there are many projects that he has promised fans, the Hulk Hogan biopic is one that had the least hope. But now with this announcement, there seems to be no hope for the movie to be produced any time soon.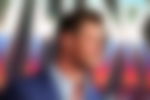 But even if Hemsworth decides to take a well-deserved rest from acting, the question remains, 'who will play Hogan in the biopic?' While chances are they will write the entire project off, as wrestling fans we can hold on to hope. Whoever chooses to play Hogan must be built appropriately to play the role as well as know the inner workings of the wrestling industry as well.
WATCH THIS STORY: Oldest Wrestlers to Hold the WWE Championship
Tell us who would you like to see as Hogan if Hemsworth chooses to back down from the role in the comments below.