Join Our Telegram channel to stay up to date on breaking news coverage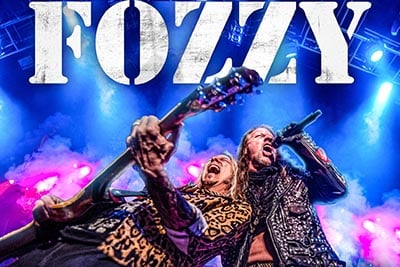 The Fozzy show scheduled for Monday, Sept. 12, at the Jefferson Theater in Charlottesville has been canceled.
According to the Jefferson Theater's website, it was canceled for "unforeseen circumstances."
A post on the official Fozzy Facebook page further clarified noting that frontman Chris Jericho has an injury from a recent wrestling event.
"On August 10th, during the Quake by the Lake AEW event in Minneapolis, Chris (Jericho) suffered a throat injury that left him with a severely bruised larynx.
"Unfortunately, event though the injury is healing and is NOT permanent, Chris hasn't fully recovered and his laryngologist has recommended that Fozzy postpone the first two weeks of the Save the World tour."
The statement said that postponed shows were moved to the Spring 2023. However, the website for the artist does not show a new date in Charlottesville.
Ticketmaster fan support sent an email to Charlottesville ticketholders that read: "Your event has been canceled. A refund will be on its way to your account soon."
The email said that the refund should be completed within 30 days.
The tour is now scheduled to begin Sept. 29 in Charlotte, N.C. Additional shows in Virginia are planned for Sept. 30 in Richmond and Oct. 10 in Virginia Beach.
For more information, visit FozzyRock.com
Join Our Telegram channel to stay up to date on breaking news coverage