Join Our Telegram channel to stay up to date on breaking news coverage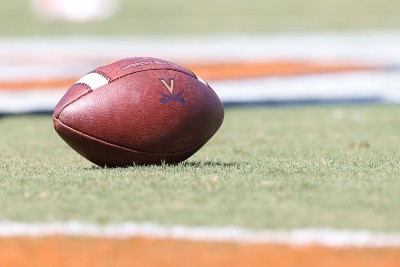 A patched-together offensive line got the job done, by and large, in Virginia's 34-17 win over Richmond in Saturday's season opener.
My mind wondered to how the four guys who transferred out did at their new gigs.
The answer: pretty good.
Ex-Virginia linemen in the diaspora
RT Ryan Swoboda (Central Florida): 82.0 PFF grade, 85 snaps, two pressures on 37 pass snaps, no missed blocks on 48 runs snaps
C Olu Oluwatimi (Michigan): 74.2 PFF grade, 54 snaps, no pressures on 22 pass snaps, no missed blocks on 32 run snaps
LG Joe Bissinger (SMU): 69.7 PFF grade, 23 snaps, no pressures on 12 pass snaps, no missed blocks on 11 run snaps
LT Bobby Haskins (Southern Cal): 63.9 PFF grade, 24 snaps, one pressure on 15 pass snaps, no missed blocks on 9 run snaps
Virginia line vs. Richmond
RT Logan Taylor: 71.7 PFF grade, 79 snaps, two pressures on 41 pass snaps, one missed block on 38 run snaps
RG Derek Devine: 62.8 PFF grade, 79 snaps, no pressures on 41 pass snaps, one missed block on 38 run snaps
C Ty Furnish: 60.9 PFF grade, 79 snaps, no pressures on 41 pass snaps, one missed block on 38 run snaps
LG John Paul Flores: 65.8 PFF grade, 63 snaps, no pressures on 35 pass snaps, one missed block on 28 run snaps
LG Noah Josey: 92.0 PFF grade, 16 snaps, one pressure on six pass snaps, no missed blocks on 10 run snaps
LT McKale Boley: 42.5 PFF grade, 79 snaps, six pressures on 41 pass snaps, no missed blocks on 38 run snaps
Join Our Telegram channel to stay up to date on breaking news coverage