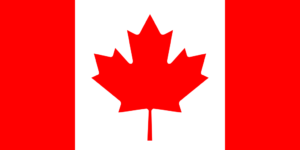 Madison Parks of Komoka, Ontario won the gold medal in the women's 50 kilogram division at the Matteo Pellicone women's freestyle wrestling competition in Rome, Italy on Friday. Parks was one of two Canadian medalists as Samantha Stewart of London, Ontario won the bronze medal in the women's 53 kilogram division.
Parks won all four of her matches in the event. She defeated Agata Marta Walerzak of Poland 10-0 in the second round, Emine Cataloglu of Turkey 9-0 in round three, Zehra Demirhan of Turkey 5-2 in the semifinals, and Walzerak 10-0 again in the gold medal match. Walzerak won the silver medal and Ana Lukasiak of Poland won the bronze medal.
Stewart won three of her four matches. She defeated Szimonetta Timea Szeker of Hungary 10-0 in round one, and Oriana Di Stefano 4-0 in round three, before losing to Mariana Dragutan of Macedonia 8-1, and then beating Szeker again 10-0 in the bronze medal match. Lilia Malanchuk of Ukraine won the gold medal and Dragutan won the silver medal.
Stewart's most significant accomplishment was winning a silver medal at the 2021 World Freestyle Wrestling Championships in Oslo. The medals for Parks and Stewart will give them confidence as they prepare for the 2022 World Freestyle Wrestling Championships in Belgrade and the 2024 Olympic Games in Paris.