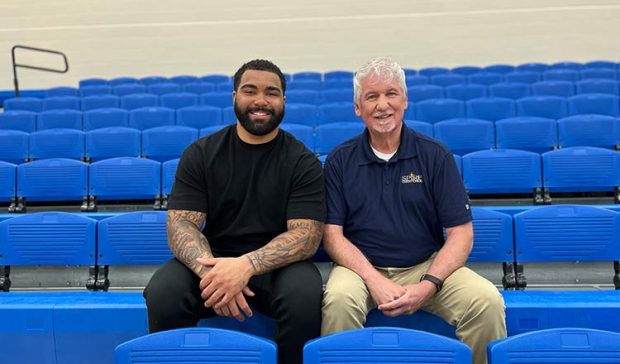 The $2 billion SPIRE Credit Union in Falcon Heights, Minn. is on a deal-making streak in 2022. In the past three months, the credit union has signed two significant advertising deals and executives finalized their second merger in less than one year.
On Tuesday, SPIRE Credit Union announced it had signed a deal with Olympic gold medalist, two time NCAA wrestling champion and native Minnesotan, Gable Steveson.
According to a statement from the credit union, Steveson will be featured in upcoming SPIRE commercials and other advertisements beginning in the summer. Financial details of the agreement were not disclosed.
"Gable is an authentic, inspiring role model on and off the wrestling mat. He deeply believes in improving the lives of others and being a leader in his community," said SPIRE President/CEO Dan Stoltz. "We're looking forward to doing great things together through this partnership."
Earlier this year and fresh out of college, Steveson signed on with the World Wrestling Entertainment, Inc. (WWE) to become the latest wrestler in the WWE franchise. The 6' 1" and 265-pound Steveson made his WWE debut in April.
In another deal made by SPIRE, the credit union signed former Minnesota Twins right fielder Tony Oliva in May to become the face of SPIRE in a separate series of advertisements scheduled to run this year. According to the announcement by SPIRE at the time, the partnership deal with Oliva will consist of television commercials and other promotions, as well as SPIRE supporting the Twins Community Fund and other charities chosen by the 83-year-old Oliva.
Oliva was considered one of the best hitters in baseball in his time. The eight-time All Star will be inducted into the National Baseball Hall of Fame in July.
In a final deal announced in March, members of the St. Paul, Minn.-based HBI Employees Credit Union voted to merge with SPIRE. The merge became official on April 1. This was the second credit union to merge with SPIRE in less than a year.  On Nov. 1, 2021 the $11.3 million Midland Co-op Credit Union in Minneapolis merged into SPIRE.