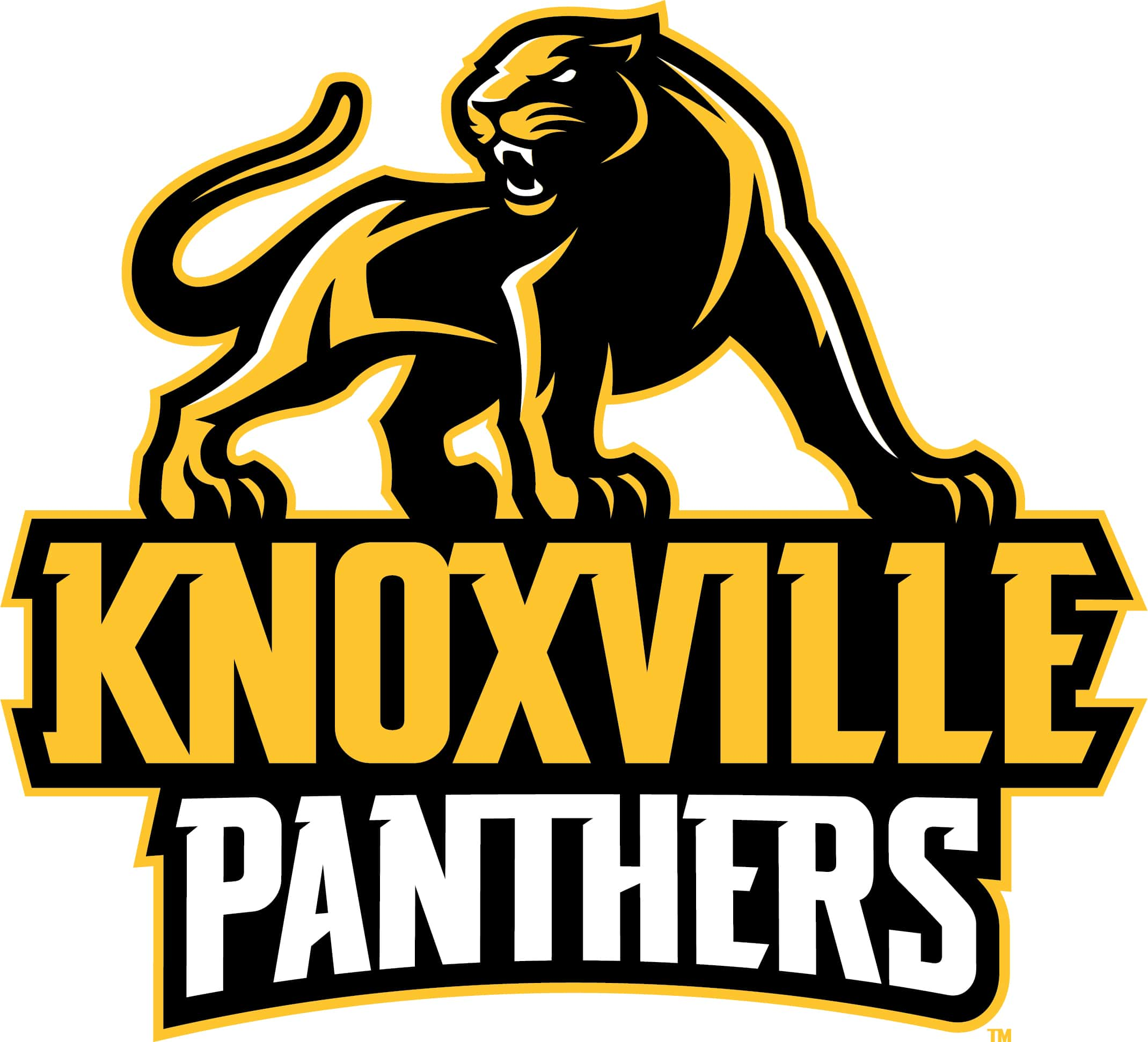 Wednesday was National Signing Day across the country, and it was also National Signing Day for three Knoxville High School Athletes. Beau Leisure made it official by joining Abilene Christian University for baseball. Leisure tells KNIA/KRLS Sports he was impressed by the culture and a chance to possibly play in the College World Series.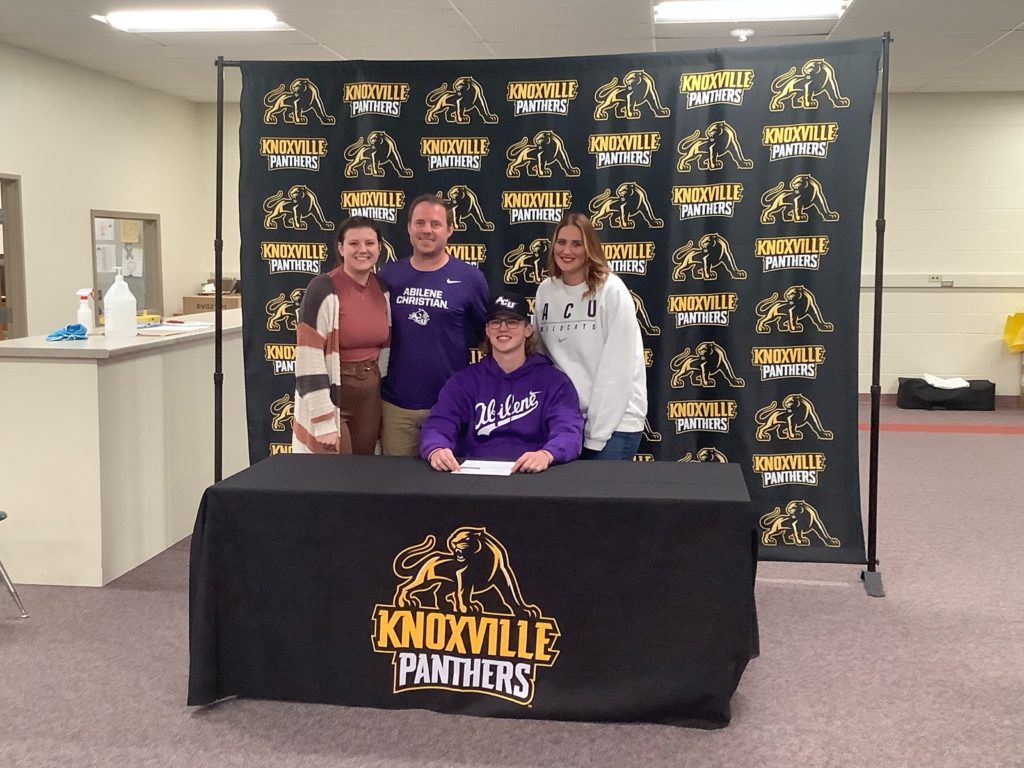 Leisure: "People and the culture. It's a culture based program, and it's in Texas so there's nothing better than playing in Texas. I think it's also a real chance to play in the College World Series in Omaha."
Leisure led the Panthers pitching staff last summer with a 6-4 record in 62 2/3 innings striking out 109 while walking just 28 with a 0.78 ERA. Abilene Christian is an NCAA Division I school and a member of the Western Athletic Conference. The second Panther to sign was Ashlyn Finarty with Missouri Western State for softball. Finarty says getting this done now is great so she can concentrate on softball from here on out.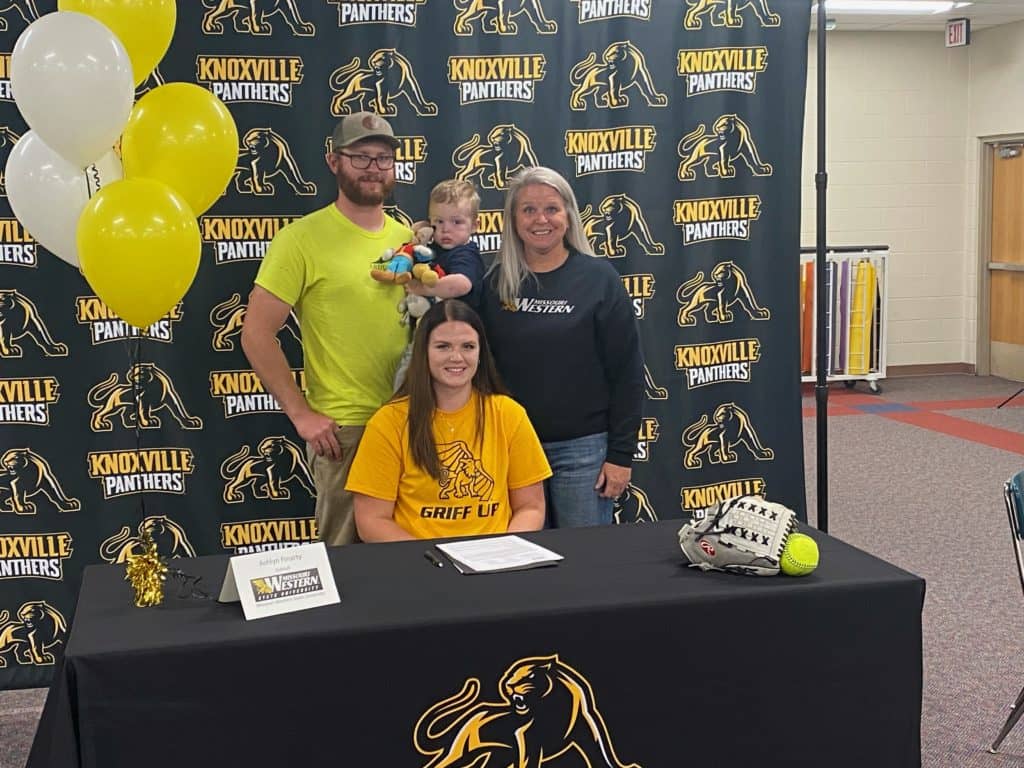 Finarty: "I went to the camp and fit in with the girls and I knew this was the one. It's a big relief to not have to exchange emails anymore and I can just relax and have fun."
Finarty was one of a three-pronged pitching staff for the Panthers last summer. She was 7-2 with 44 strikeouts to 11 walks and a 1.73 ERA. Missouri Western State is an NCAA Division Two school located in St. Joseph, Missouri and is a member of the MIAA. The third athlete for Knoxville was Andon Trout, who decided to further his wrestling career at Wartburg. Trout, who is a move-in from Southeast Polk, told KNIA/KRLS Sports his experience with one of the best high school wrestling programs in the nation should help him with his senior year at Knoxville.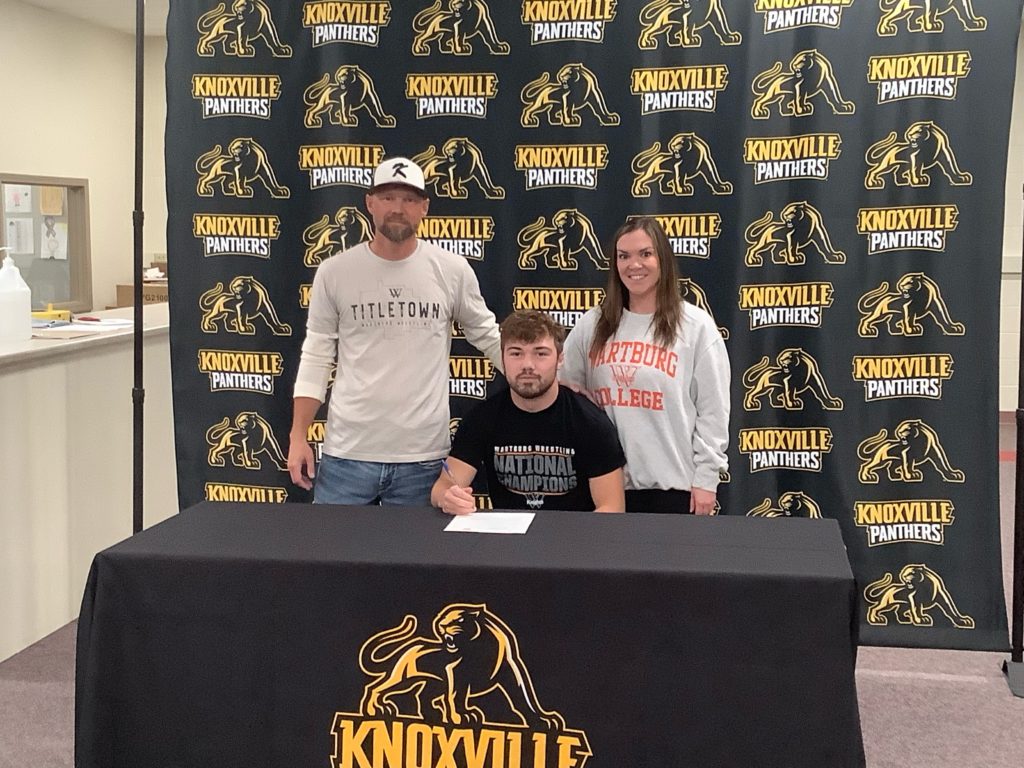 Trout: "The coaches up there were awesome and they got me a lot better. It was great to be apart of that, I won two team state titles there, and I'll never trade that for anything."
Trout's goal this year is to get to the State Meet for Knoxville and help the Panthers to their first State Dual appearance in over 20 years. Listen for full interviews on all three Panthers athletes on a future Radio Sports Page on KNIA/KRLS which airs Wednesday at 6:00 and Thursday at 10:00.