The Big Show is a once-in-a-lifetime wrestler. Just like Andre the Giant, there will be no other 'big man' in the industry like Big Show. Standing at over 7 feet tall, Show is one of the most recognizable people in the industry. However, his in-ring accolades didn't give Vince McMahon the confidence to let him cut a promo.
ADVERTISEMENT
Article continues below this ad
Big Show started working for Vince McMahon during the peak of The Attitude Era. Show's WWE debut is still etched in the history books of wrestling after he ripped open the ring from beneath and emerged like a ghost.
ADVERTISEMENT
Article continues below this ad
For over two decades, the 7-foot giant served McMahon while putting on matches with the company's top stars like John Cena, Brock Lesnar, The Undertaker, and many more. Show even won several championships along the way while also having some exhibition matches against the likes of Floyd Mayweather and other celebrity superstars.
However, during his earlier days in WWE, WWE chairman Vince McMahon didn't allow Show to cut promos often. Speaking with a former WWE writer, Freddie, the current AEW superstar revealed that Vince didn't consider giving him promos as he didn't want a 'big man' to talk much.
Watch This Story: Roman Reigns' Spear to Brock Lesnar's F5: Most Devastating WWE Finishers of 2021
Vince McMahon didn't want Big Show to cut promos
Speaking on the latest episode of Wrestling With Freddie, the former WWE World Heavyweight Champion reflected on the time when he was handed a script in WWE and also gave reasons as to why he was furious when he got handed a script.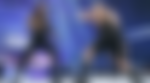 ADVERTISEMENT
Article continues below this ad
"For whatever reason, I guess Vince [McMahon] didn't like the way I did promos. [He] didn't like the fact that a giant should talk. Whatever the reason was, I didn't talk that much. I didn't have promo segments every [Monday Night] Raw. That wasn't my gig," he said.
Eventually, as Show's career progressed, he got more promos and morphed into a well-rounded superstar. Show is currently working for AEW president Tony Khan, where he works under his real name, Paul Wight.
ADVERTISEMENT
Article continues below this ad
This might be Wight's last 'hooray' in wrestling, as the 49-years-old wrestler has certainly reached the sunset years of his career.